I'm about to share one of CoolCraftings worst/best-kept secrets. I can't sew! Because of my job, my friends often think I'm just humble, which a) is very kind of them because I'm not a humble person and b) testament to the well-founded crafting advice I give more often than I am qualified for.  I have a lot of technical knowledge from just listening and attending many sewing class on the peripherals, but to be completely honest with you. (and for this project to work, I am going to have to be) I can count my successfully finished sewing projects on one hand. I made 3 slightly ill-fitting cushions from some dreadful hobby craft instructions, the head, body and legs of a new finished Luna Lapin, a relatively successful Flora (with a lot of parental guidance and mum had to make the dress) and one navy velvet draft excluder that I am incredibly proud of.  You might think, "Grace, why don't you start somewhere simple" and my only answer to that is, I want invest a new skill into making something I will love. Plus, struggle makes for more entertaining reading.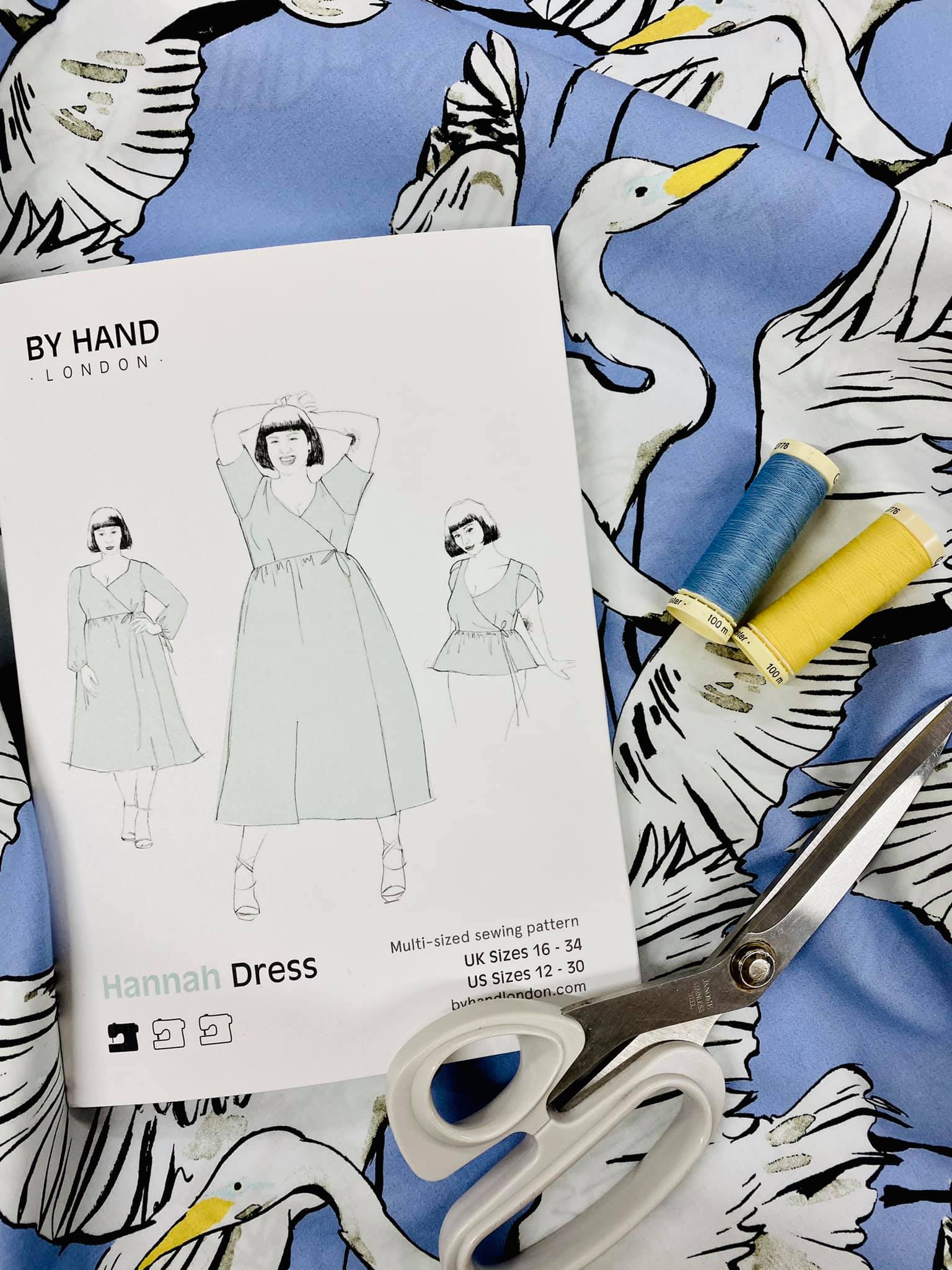 As a plus-size person, I often feel left out of fashion and have to resort to fast fashion in a certain number of styles and patterns or pay a lot for poor quality where someone standard size could buy an interesting, well-made garment. Really the answer is, as my mum always tells me, learning to sew. But whoever listens to their mum! I have no interest in what mainstream society deems as "flattering" flattering as a fat woman often just means you are told to wear frumpy shapes, black, or many versions of a dark background floral. Mum once gave me a piece of style advise that has always stuck with me, she told me it was better to be cool than to be thin. As more designers extend size ranges beyond that of high street shops, the appeal of sewing has grown more and more for me. Incredible pattern designers such as Assemble Line (I love the cuff dress, and they have adapted patterns to work for different body sizes, not just scaled the grading), Style Arc (the full range of patterns goes from a 4-30) and Fibre Mood (4 – 32 in nearly all styles) have recognised the importance of a diverse product.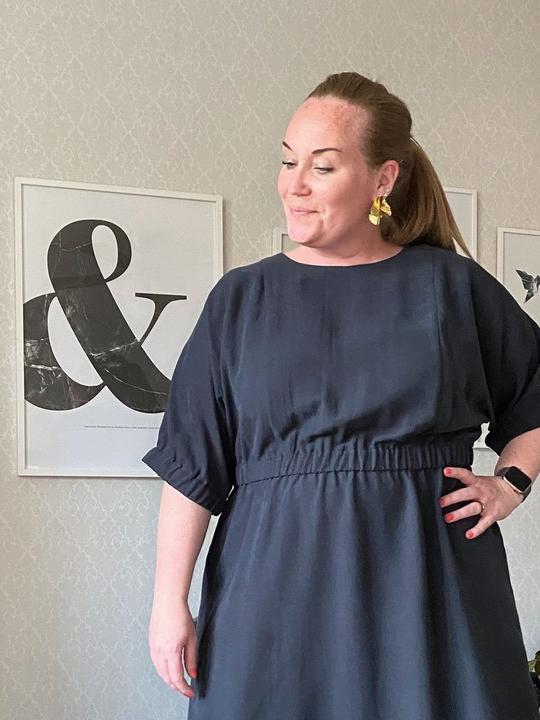 Instead of putting it off any longer, mum has set me a dressmaking challenge. I'm going to be blogging and hopefully making the Hannah Dress from By Hand London and telling you all my pitfalls,  triumphs and anything else that happens along the way!
Hannah is a wrap dress/top with three different sleeve options. The neck has some bias binding, and I have to use something called a loop turner! I decided to make the option with the bishops sleeve. I have been warned about this option, but I always think that if you have a big sleeve as an option, you should take it! Mum has also promised that she will talk me through the sleeve insertion. 
Mum told me that beginner dressmakers often fail because they don't pair the fabric with the pattern to create the best possible outcome. Most patterns will make fabric recommendations and unless you are a brave and experienced stitcher its is best to assume the pattern is designed for the suggested fabrics. The Hannah Dress says that "Hannah can handle a wide variety of woven fabrics, so feel free to have fun and experiment! Light to medium weight cotton, linens and viscose will all work beautifully". I have chosen to work with cotton because it is an easy, beginner-level fabric, most people would recommend closely woven 100% cotton fabrics. Cotton it's easy to cut, easy to sew, and generally easy to work with.
I fell in love with this goose fabric when I saw it online. It is a Cotton Marlie Lawn (Marlie is the Lady McElroy equivalent of Liberties iconic Tana Lawn). It weighs 82gsm, so it has good fluidity but also holds some shape. Cotton Lawn is finer than cotton poplin and normally more expensive but it the benefit of beautiful drape. The dress takes a massive four meters of fabric for size 24, and though the pattern says at this size I should use a 150cm fabric, we had already cut the goose! Mum says it will be fine as the dress has a deep wrap, or in a worst-case scenario, we might just have to put a panel in! I am 5ft8, so I am worried that it will be more knee-length than midi. I'm going to be doing absolutely no pattern matching because that feels a step too far, though the lovely ladies in our Facebook group A Year in My Handmade Wardrobe have promised even the most experienced sewer wouldn't bother to try and match the geese.