Whether or not to trace is the first bit of mum's advice I choose to ignore. I asked if I should trace the pattern. Mum suggested just to go right on ahead and cut it. I am definitely more methodical than mum. Unfortunately, the wild creative streak that runs in her veins was a little diluted in me. I have learnt I do things best in small steps even though it's in my nature (and nurture to jump right in).
I started by highlighting my multisize pattern. My partner is a stationer by trade, so our house has pen in every single colour, shape and size imaginable! At this point, I wasn't sure if I was going to cut it out straight away or if I wanted to trace it off.
 I can see the pros and cons of both; on the one hand, I like the idea of my sewing pattern being intact. I want to give my body the option to change shape, and cutting it out seems so finite. I have had a long journey of unlearning the idea that putting on weight is a bad thing rather than something that happens, and it seems to go against this to cut it straight out. I am an advocate of the body neutral movement. So, of course, my writing and sewing reflects that. I understand it can be hard to love your body for various reasons, health, getting older, not looking the way you want to look. Self-love is a tricky thing to achieve day in and day out, and if we make it okay not to love ourselves, we also make it okay not to hate ourselves. Sometimes being a fat woman who is happy or comfortable feels like it's a political statement, intentional or not. I just have a great support network that allows me to keep learning about myself to accept my body and the way it changes. 
This seems like I have overly complicated "to trace or not to trace," but I promised you honestly through this project, and my journey to body neutrality is a massive part of wanting to sew my own clothing. Another pro seems to be that I will lose part of the pattern if I can't fold it away nicely. 
The biggest con is obvious! Time. Tracing takes longer than pinning and cutting. 
Another problem you might run into is inaccurately tracing off the pattern; you run the risk of a wobble or not tracing closely enough to the correct line. 
And you have to consider all of the options for the paper you are tracing on to. When I was researching, I felt overwhelmed by all the possibilities.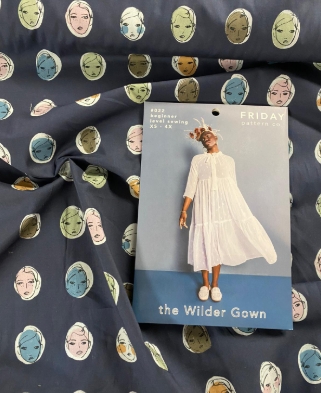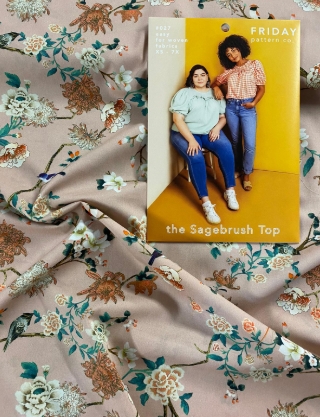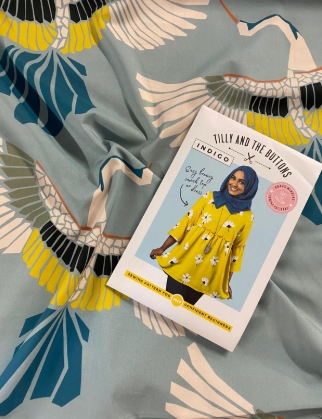 Tracing Paper Options
Tracing paper – Relatively inexpensive and transparent designed for the job. Some sewers find that because it is so thin and fragile that it tears pretty quickly. If you want to reuse your patterns without wasting time retracing them, you might want a sturdier option.
Baking paper – though transparent and readily available. This study substitute tends to be too narrow for adult-sized clothing though you might find using it for Luna or children wear a valuable way to save tracing time!
Lightweight flipchart paper – this is a pretty affordable option. Sturdy, though often pulpy in texture, flip chart paper can be found easily online or in most stationery shops. It is however harder to see through and not as gentle on your scissors as other options. 

Spot and Cross paper – Heavier and sturdier than standard tissue or tracing paper. Spot and Cross has marks 1" apart to help act as guides for tracing and cutting. I think I would have found it very useful to have guidelines to help me line things up! Spot and Cross is a popular amongst confident pattern tweakers because of the added guidelines and lightly sturdier weight. 
Swedish tracing paper – easy to see through and durable. Swedish tracing paper is an expensive alternative to standard tracing paper. Swedish tracing paper is designed to tracing a pattern and then sewn up to create a toile (something I won't be doing!). This could be incredibly useful if making a fit critical garment or if you have adapted a pattern. But it seems extravagant for everyday use.
 60gsm printer paper – see-through enough to use as tracing paper but sturdy enough for multiple uses, plus it usually comes on a huge roll for many projects to come! Tilly from Tilly and the buttons swears by it as the best option for racing off patterns. 
Very Important Things to know and look out for before tracing
Cut Lines: these are lines on the pattern used to differentiate sizes

Grainline: this pattern aligns with the grain of the fabric as you place your fabric pieces

On the Fold: this pattern indicates that the pattern should be positioned along the Fold of the fabric

Bust and Hip Indicators: these marks are positioned at the hip and bust points on the pattern

Lengthen/Shorten Line: placement to customise your pattern

Notches: these marks help match two fabrics together

Darts: these are lines that indicate areas of the stitch line and fullness

Dots: these are markings that mark the positions for matching parts of the fabric

Button/Buttonholes: position for placement on the garment

Tucks and Gathers: match lines together for stitching

Pattern Key: indicates pattern facing down or up 

Fabric Key: indicates fabric, lining, and interlining placement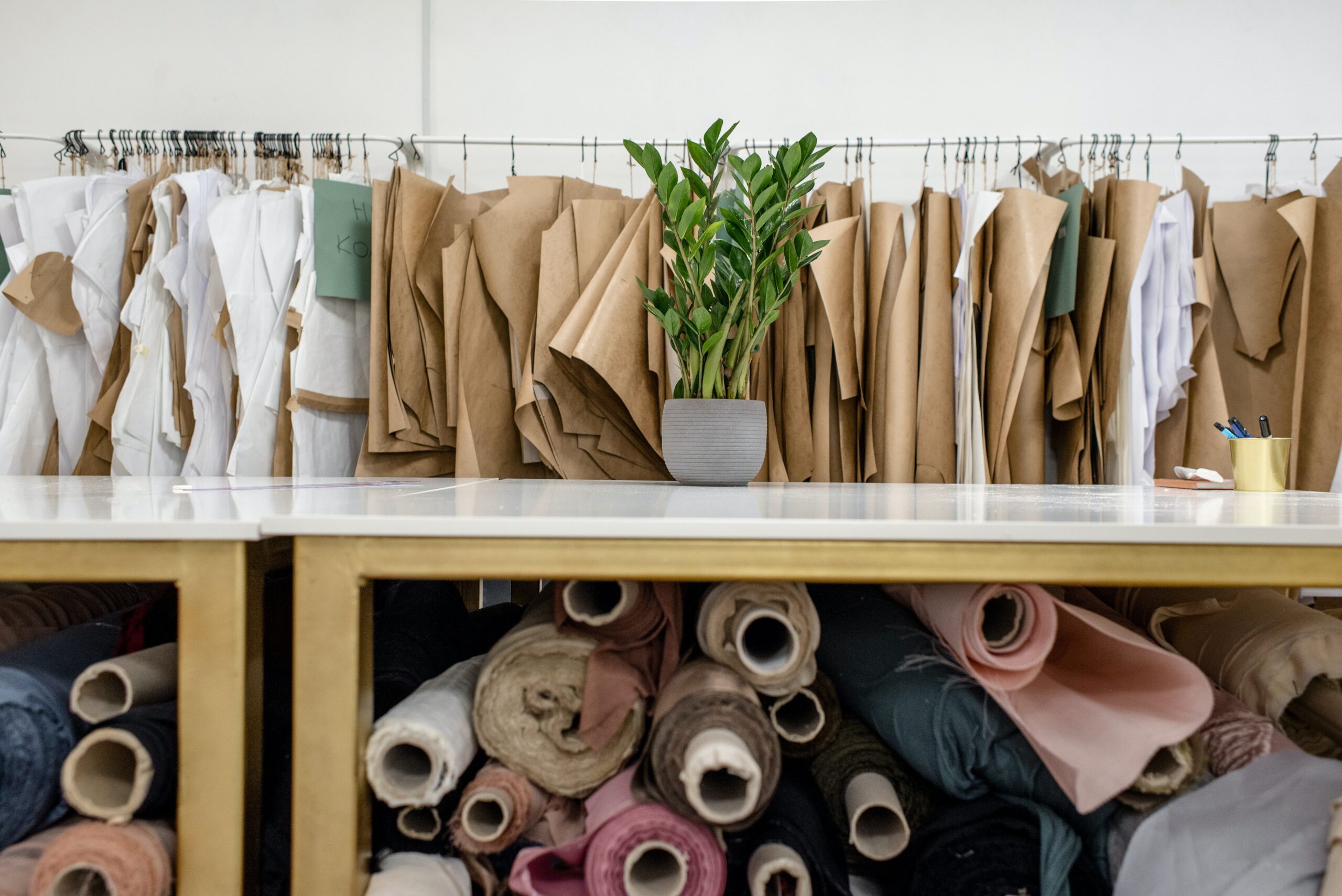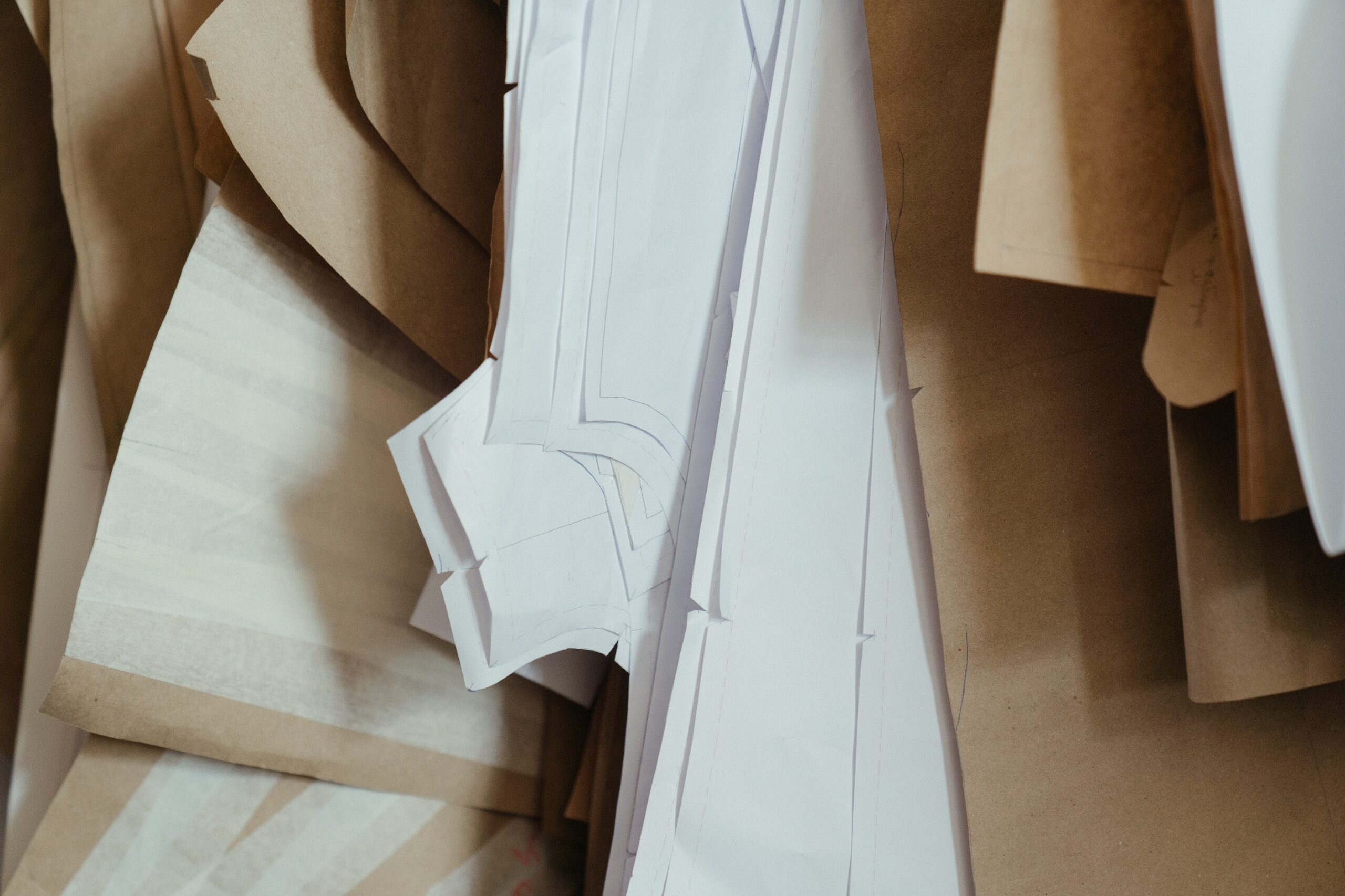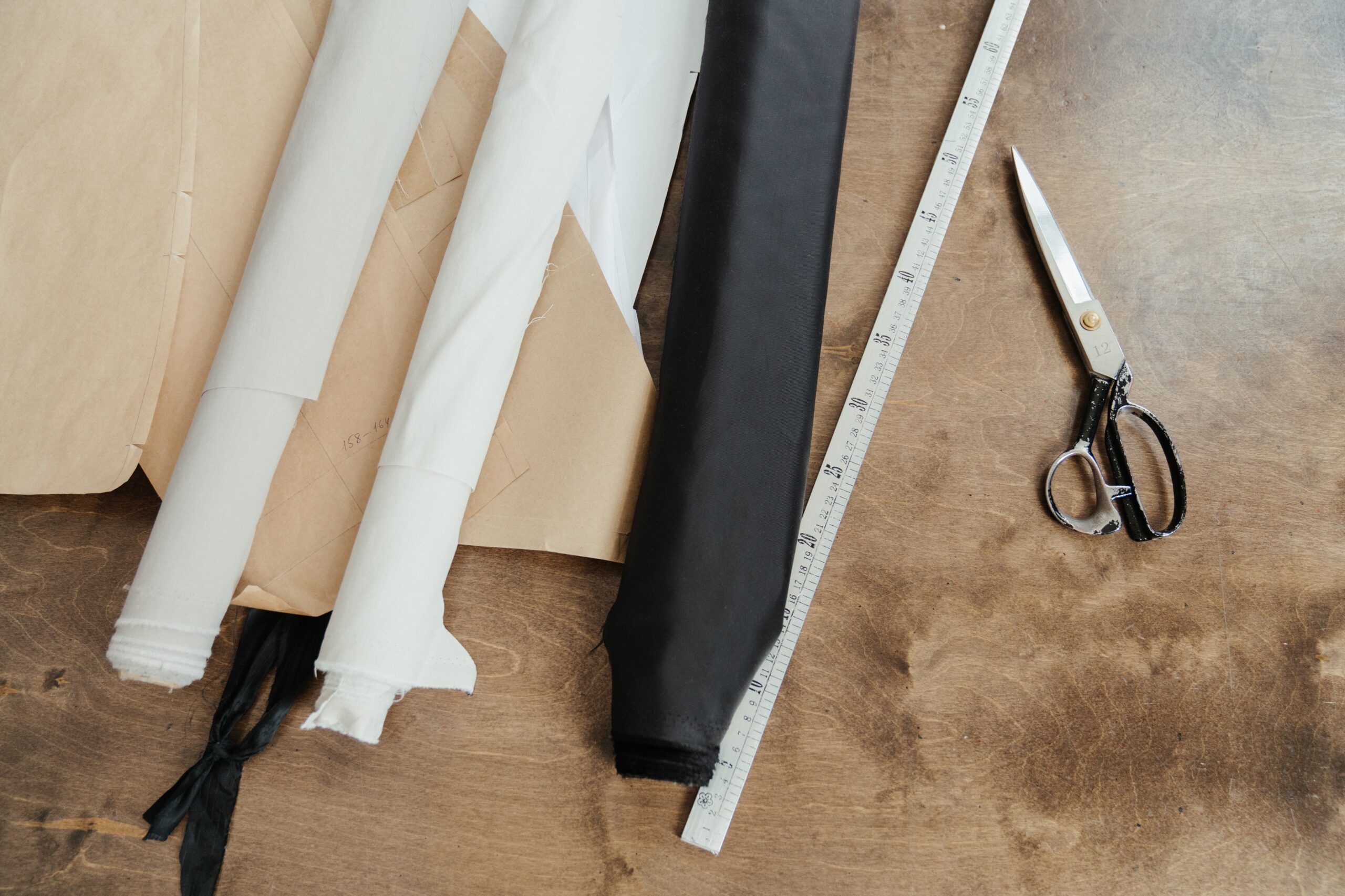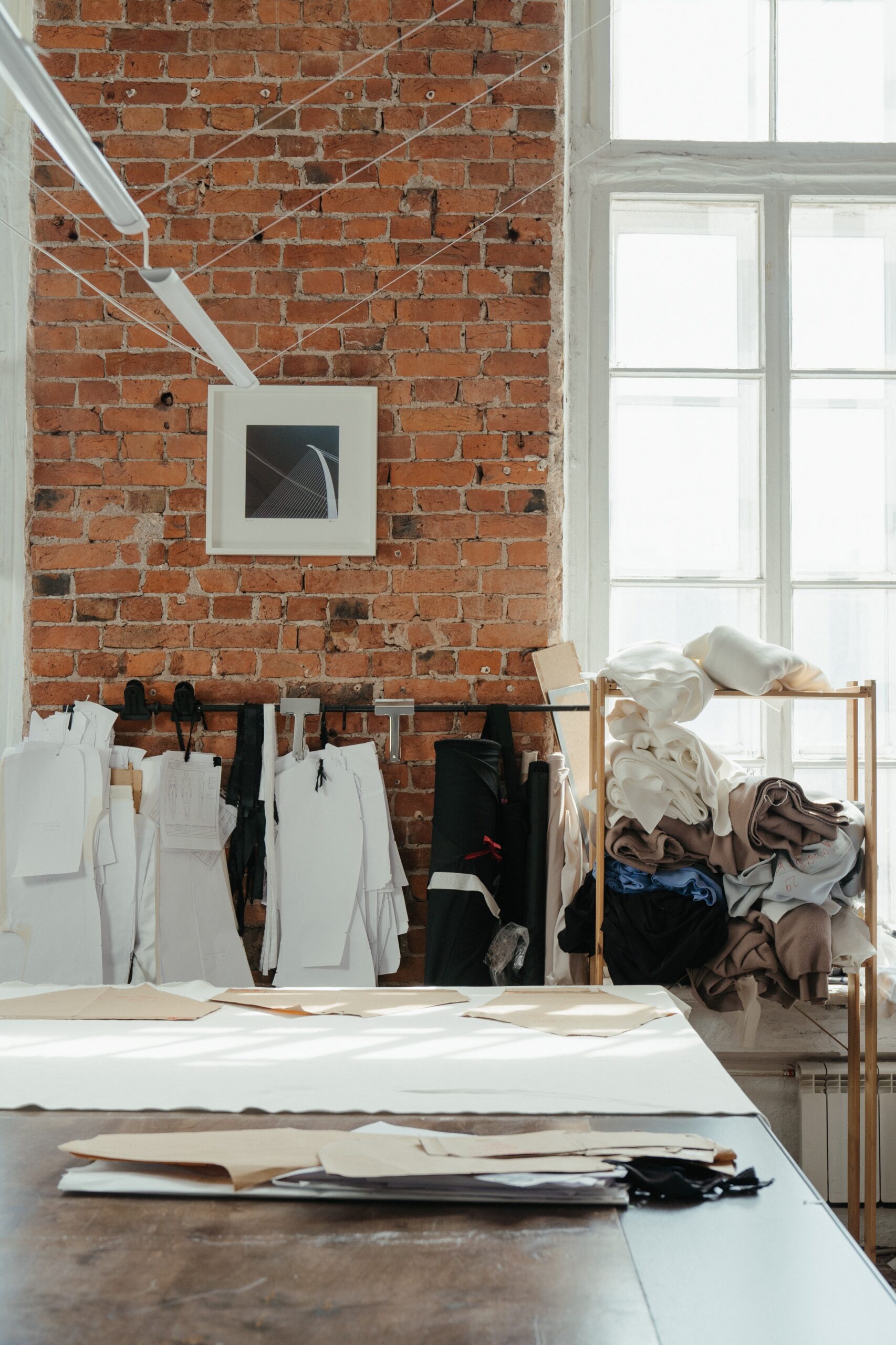 I haven't even started cutting anything yet, and I'm already tired of tracing!!
I decided to use Swedish Tracing paper and only because I found a roll when I was helping clear out mum's garage. I made so many mistakes cutting, so I'm glad I decided not to cut straight on to the pattern. The tracing paper itself was straightforward to use. Though I did realise I need to invest in a better pair of scissors and a better iron! My iron is pants!

People on our Facebook group Year in my Handmade Wardrobe keep asking how I am getting on, and I am ashamed to admit I am so intimidated by the cutting of the fabric that I haven't really got anywhere! The tracing and the snipping has been such a long process, and I'm starting to wish that I had started with something simpler such as a pair of Bobs from style arch or the Assembly Lines incredible cuff dress (Fiona keeps joking it is my next project). I can do this, in fact, I am already planning my next project.